I must admit, I've been neglecting my blog for the past couple of months.  I could easily blame it on wedding planning but that's not the real reason.  Rather it was planning and executing a Surprise Proposal to our Bridal Party.

The moment my Fiancé and I got engaged, we knew who we wanted in our bridal party. We've been engaging them throughout the wedding planning process but never formally asked them. Since our relationship blossomed through our love and appreciation of food, we decided to share that moment with our bridal party by cooking and baking every dish for them. Nothing was catered and everything was made some scratch with great love and care.

How did we get everyone to come over without suspicions arising? We just told them we needed help with some wedding stuff and they all agreed 😉  The best part of the evening was that they were all surprised and SAID YES!

All of these photos were taken by the über talented Gee from Geehae Jeong Photography, who is actually our wedding photographer.  I've been a fan of Gee's every since I started in the makeup industry.  But it was 3 years ago where I knew the moment I got engaged, I would want her to capture our big day.  She was the photographer at my friend's wedding and took my most favourite portrait shot of my Fiancé and I.  Thank you so much Gee for doing such a wonderful job with these photos!  You surpassed all my expectations and can't wait to shoot with you again!

Here are some random details about the Surprise Party:
– The overall theme for the party was centered around our wedding colours and hashtag #RaFi2016!
– For Desserts, I made Salted Caramel Mini Macarons and Micro Macarons, Tiramisu, Mini S'Mores Cupcakes, Mini Vanilla Cakes with Strawberry Buttercream, Red Velvet Brownies, and wrote "RaFi" on a Champagne bottle.
– For the Savory Dishes, my MasterChef whipped up Grilled Coconut-Rum Shrimp, Grilled Corn with Lime Butter, Grilled Eggplant, Cedar Plank-Grilled Salmon, Sesame Grilled Asparagus, Grilled Sweet Red Peppers, and BBQ Chicken Wings & Jerk Chicken Wings.
– We also made the most bomb diggity Sangria ever! Everyone kept raving about it!

Quick Tip:

Instead of using ice cubes which can dilute the sangria, use frozen grapes and raspberries instead.
– We wanted to put another twist when giving out cards to each member of the Bridal Party. These are scratch-off cards where you have to use the penny to reveal a very important question.
Here's a small selection of some of our favourite photos.  Enjoy!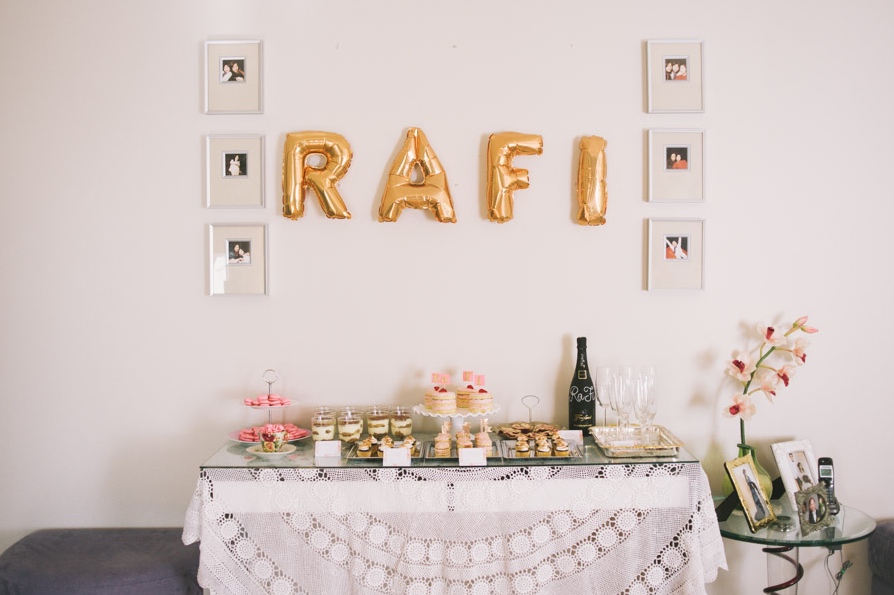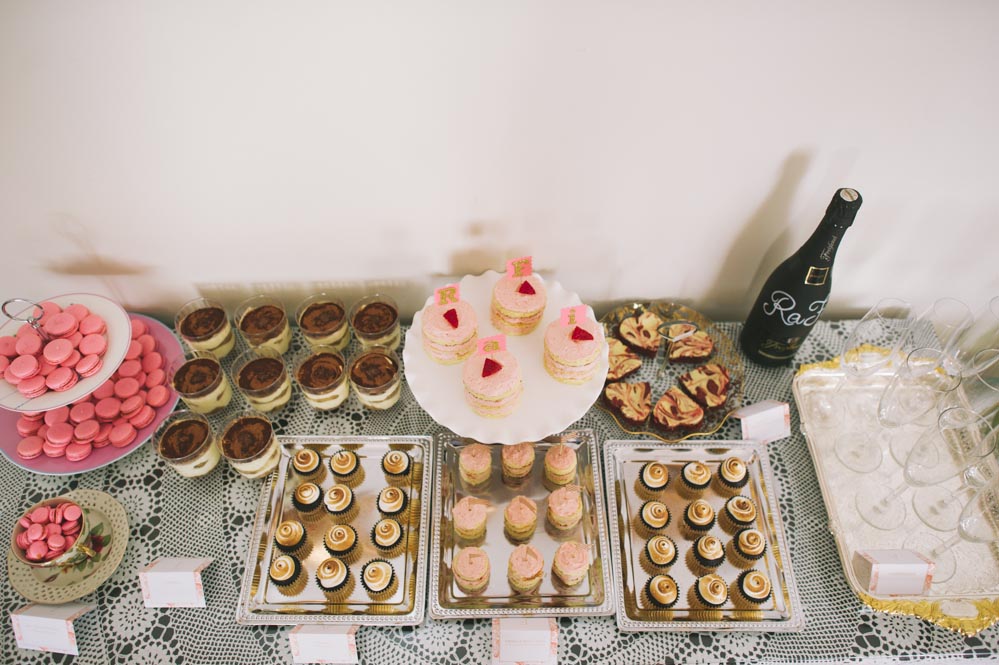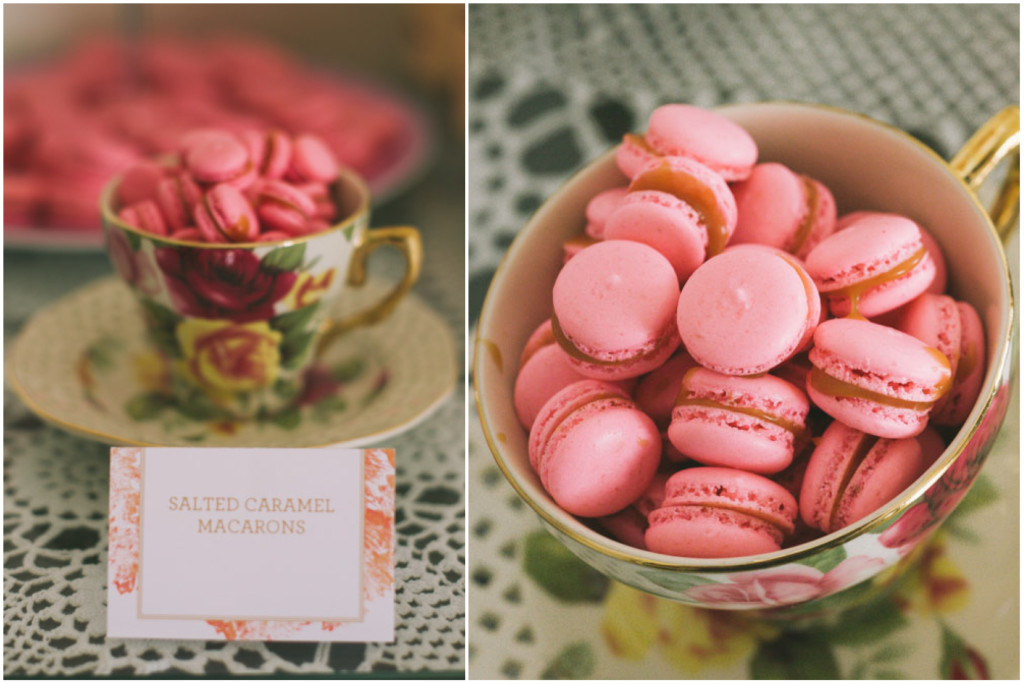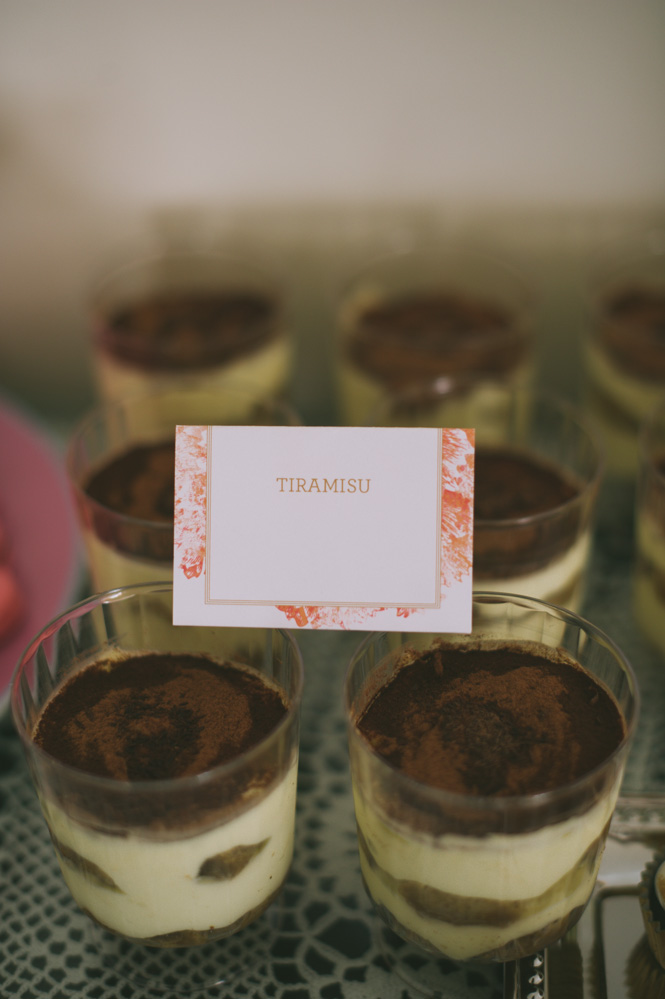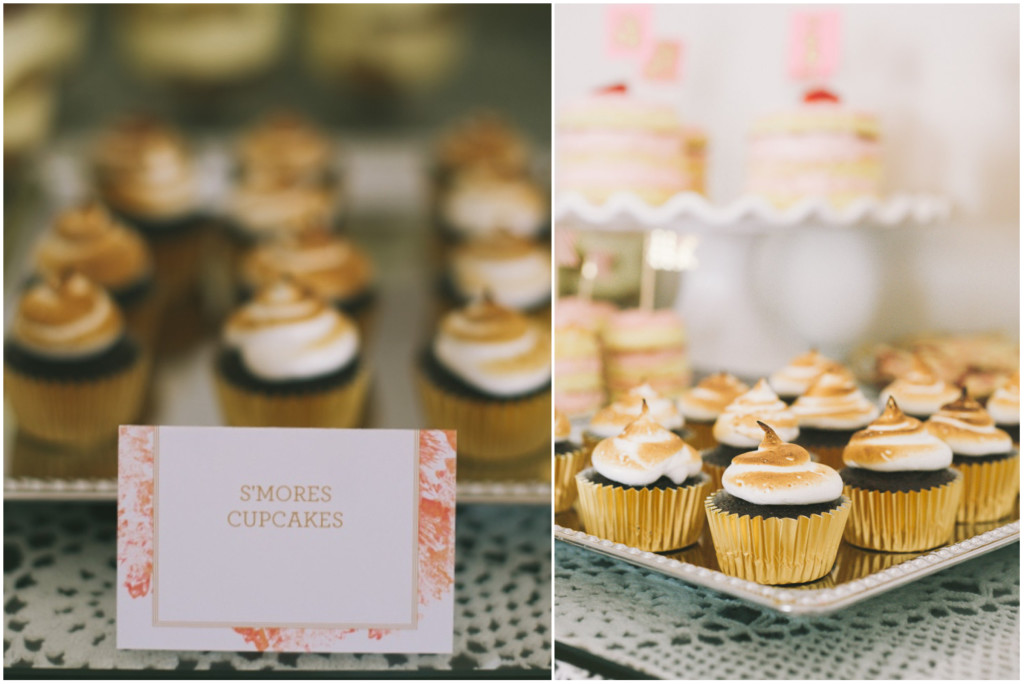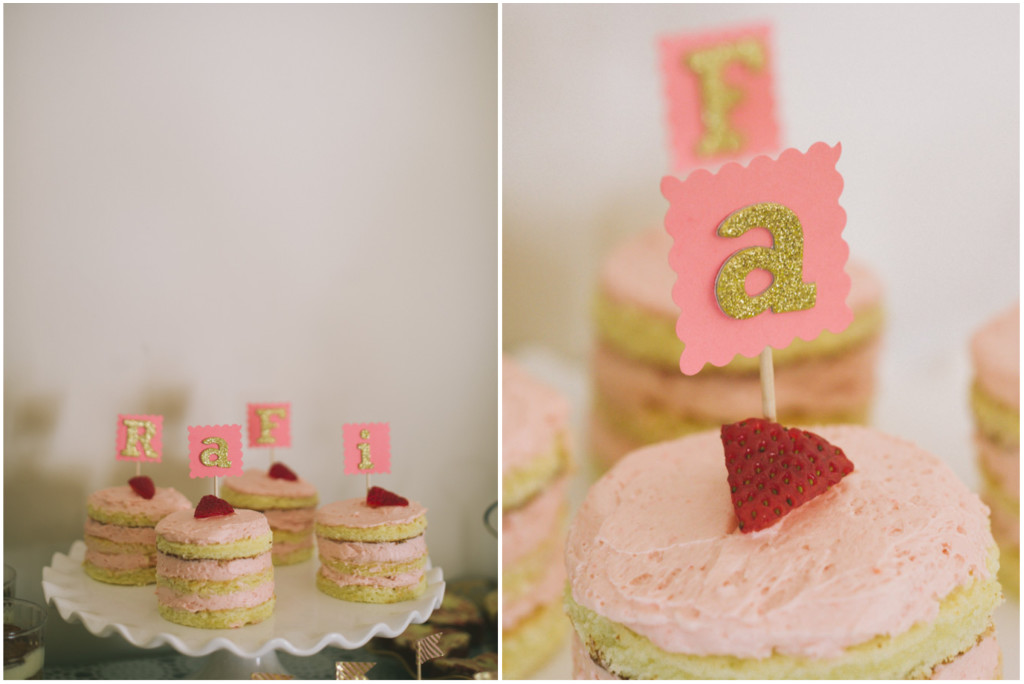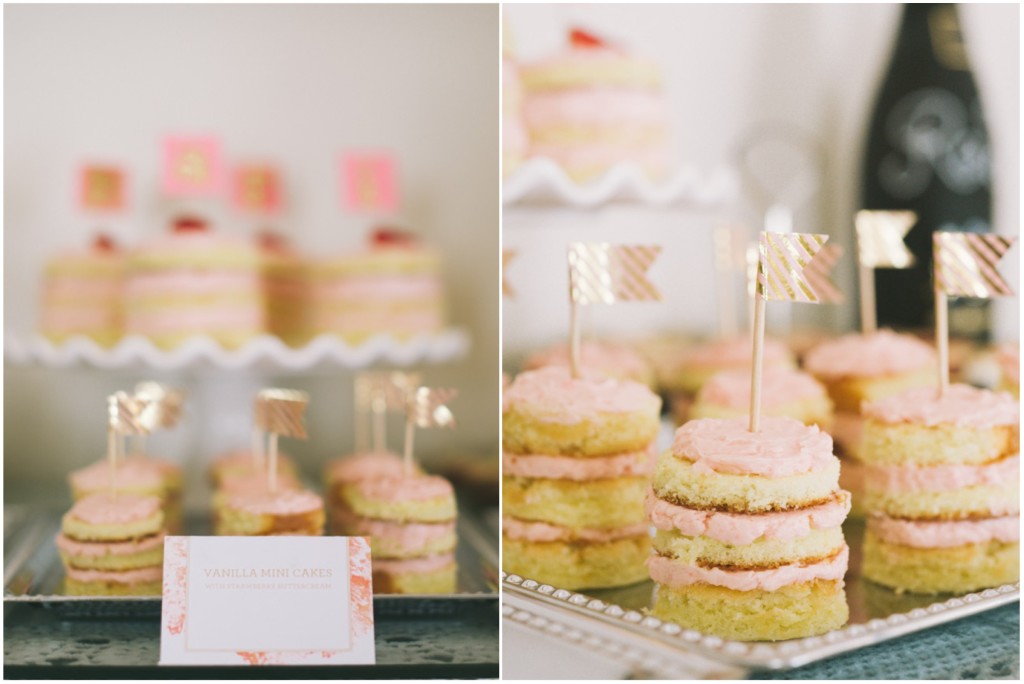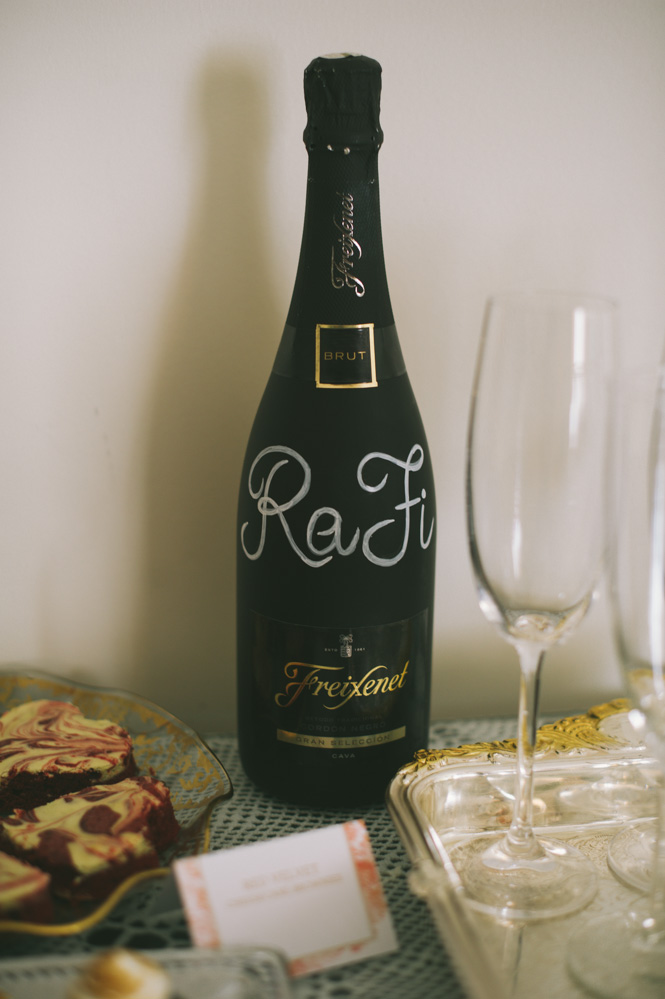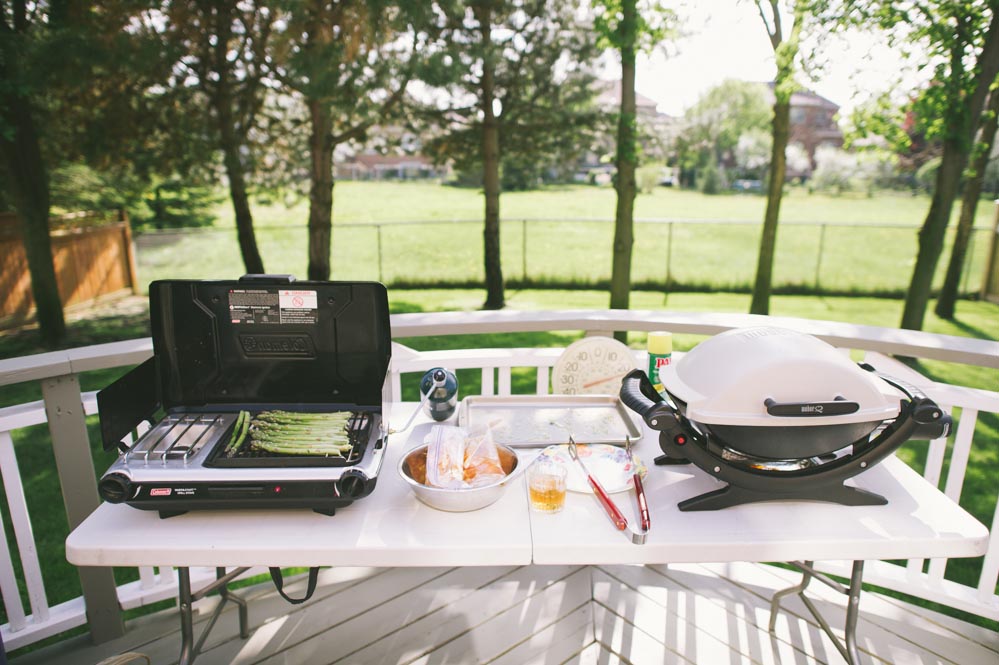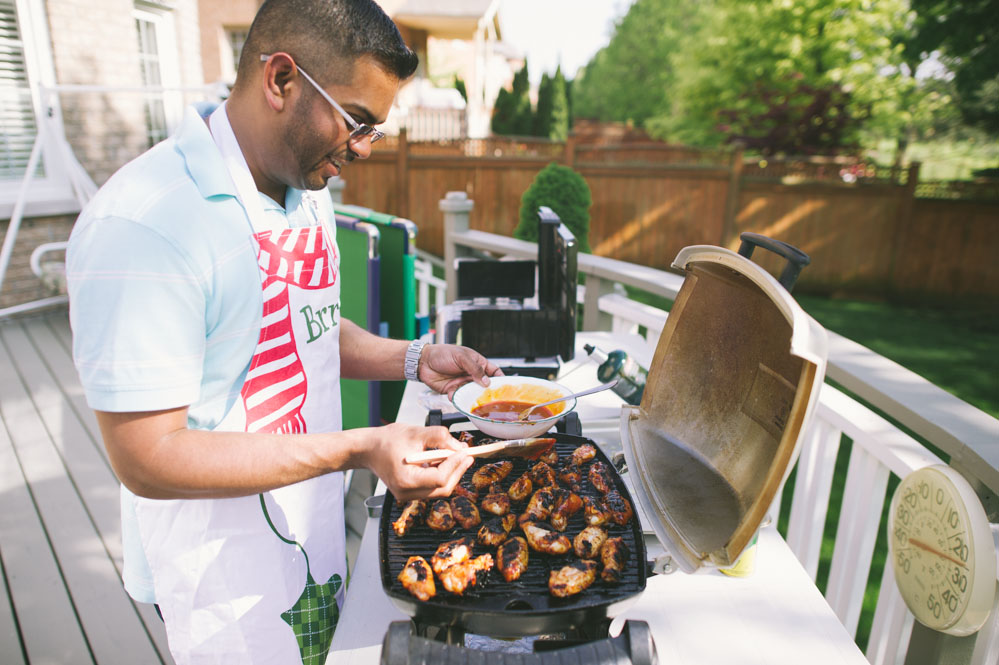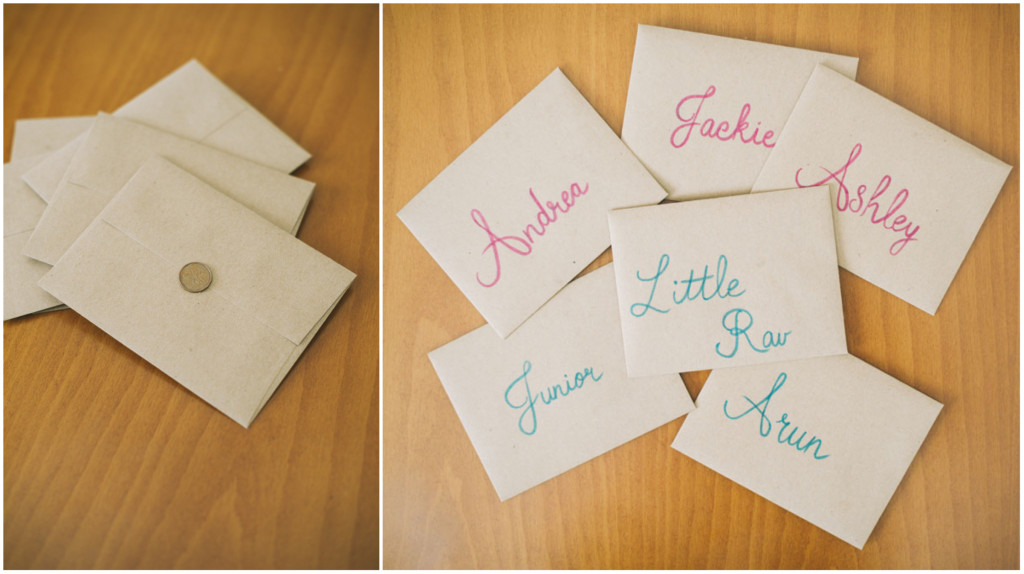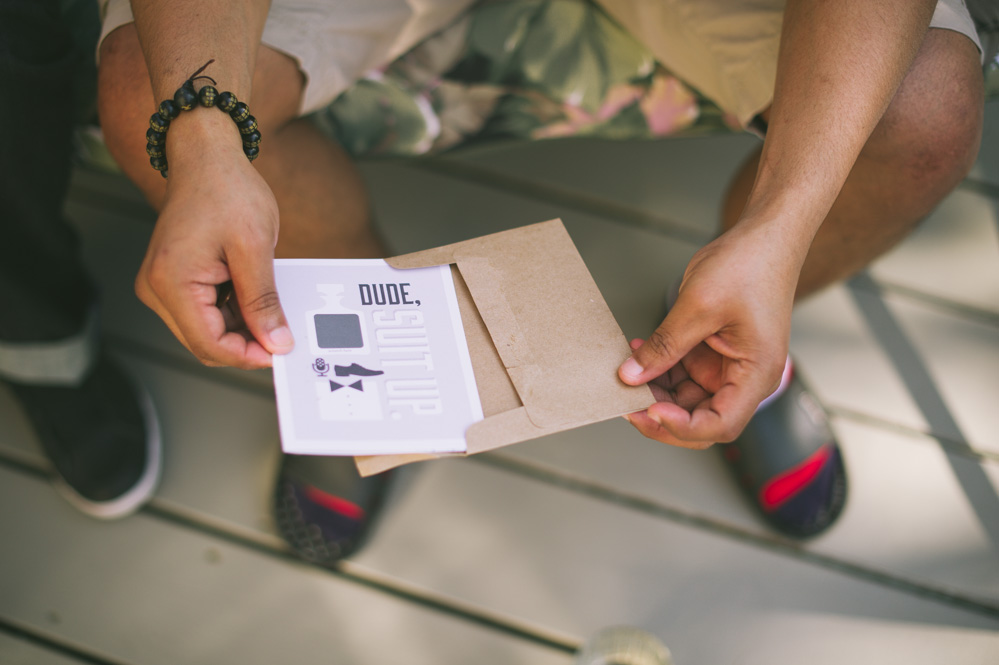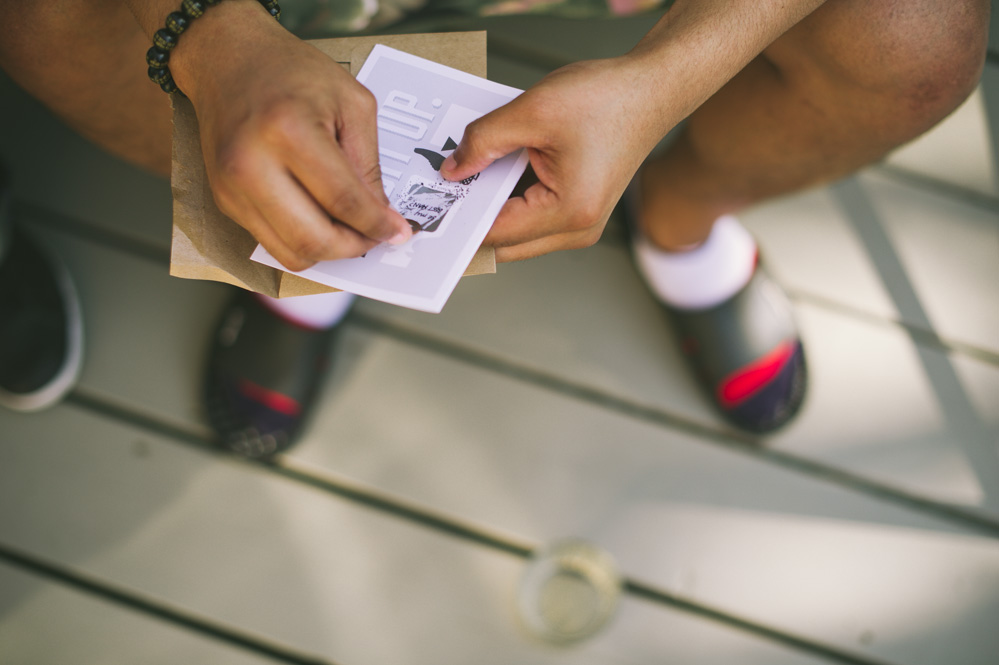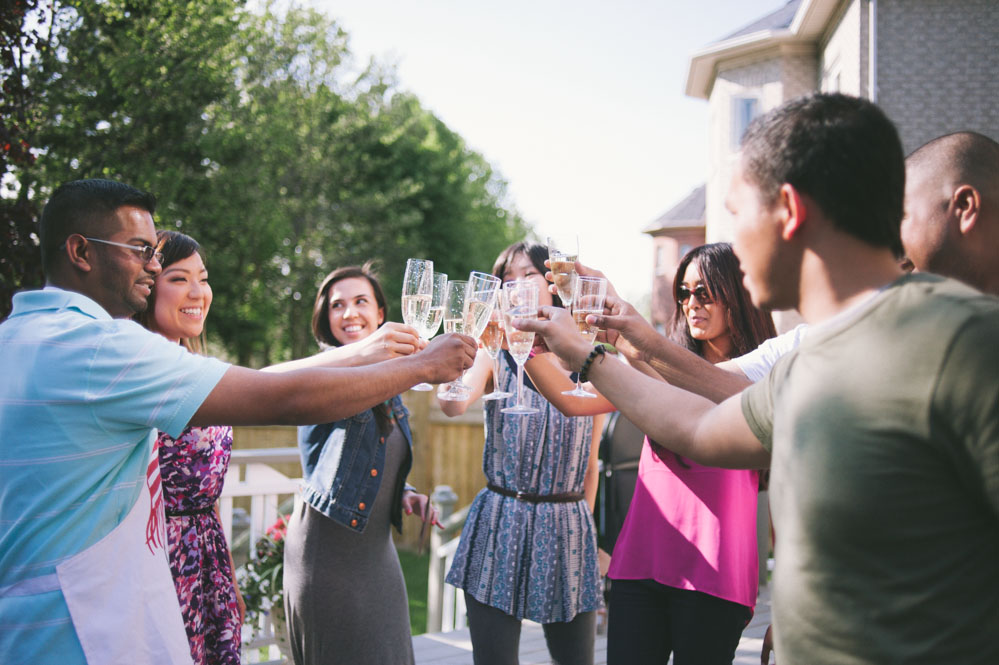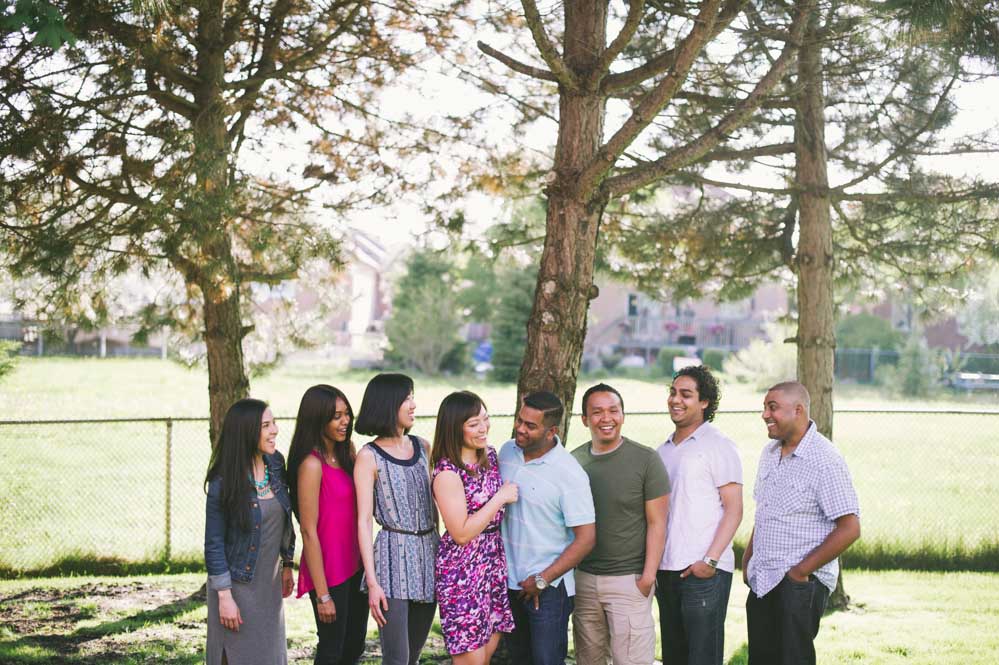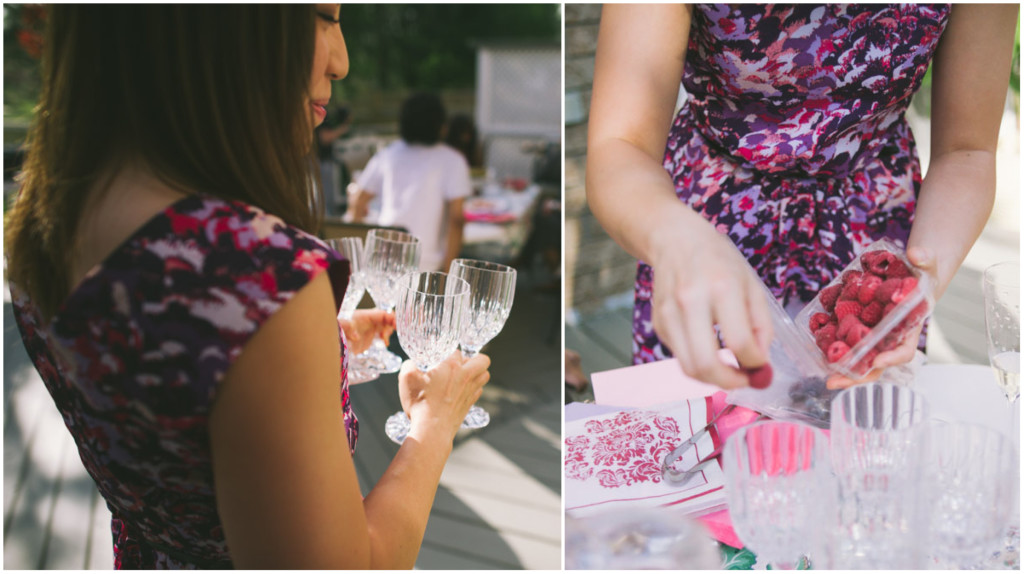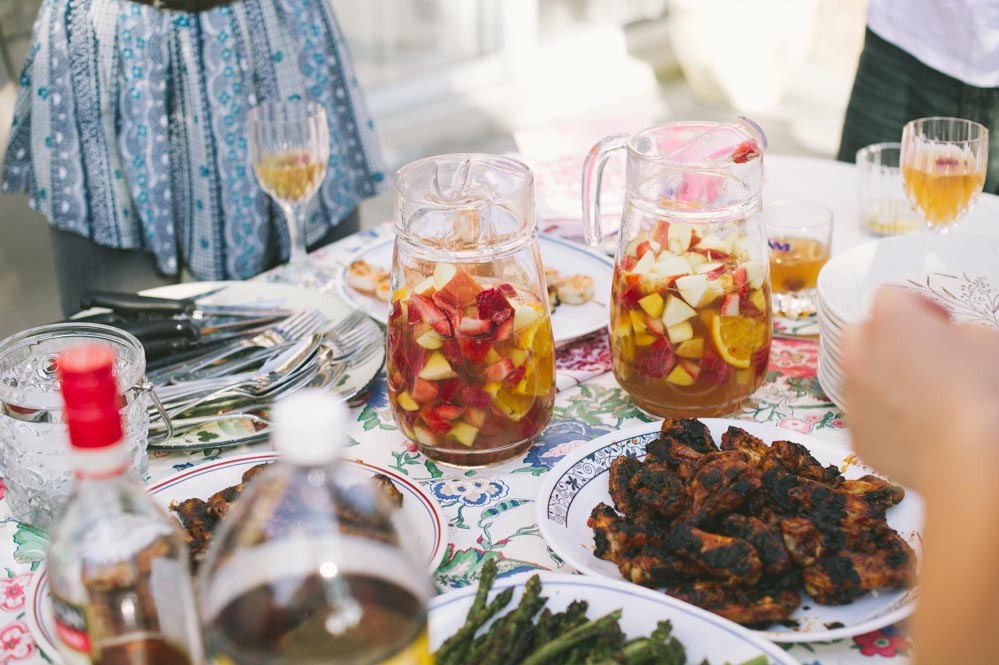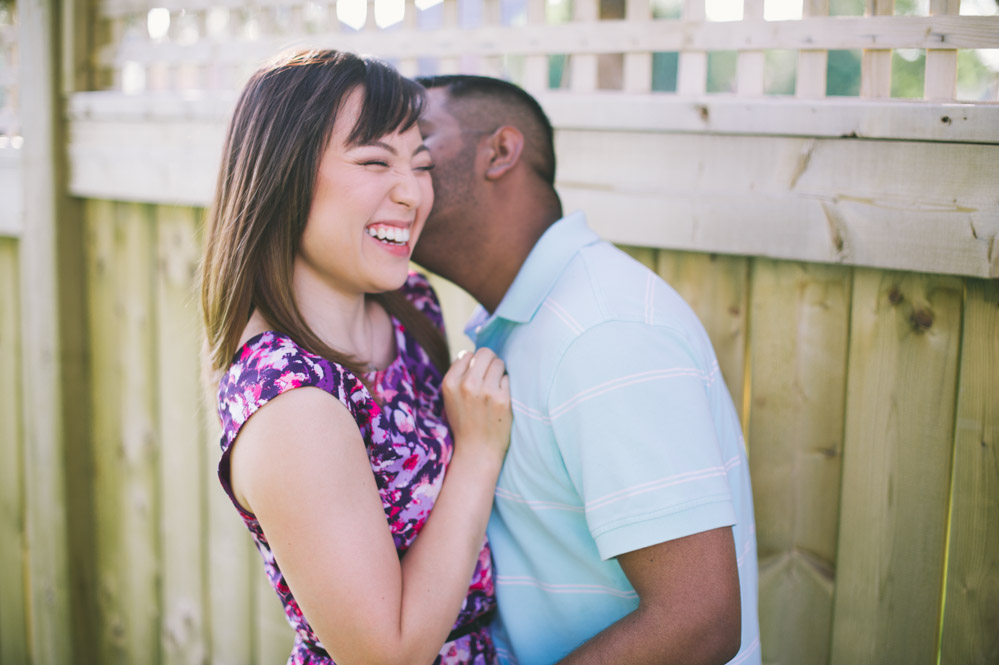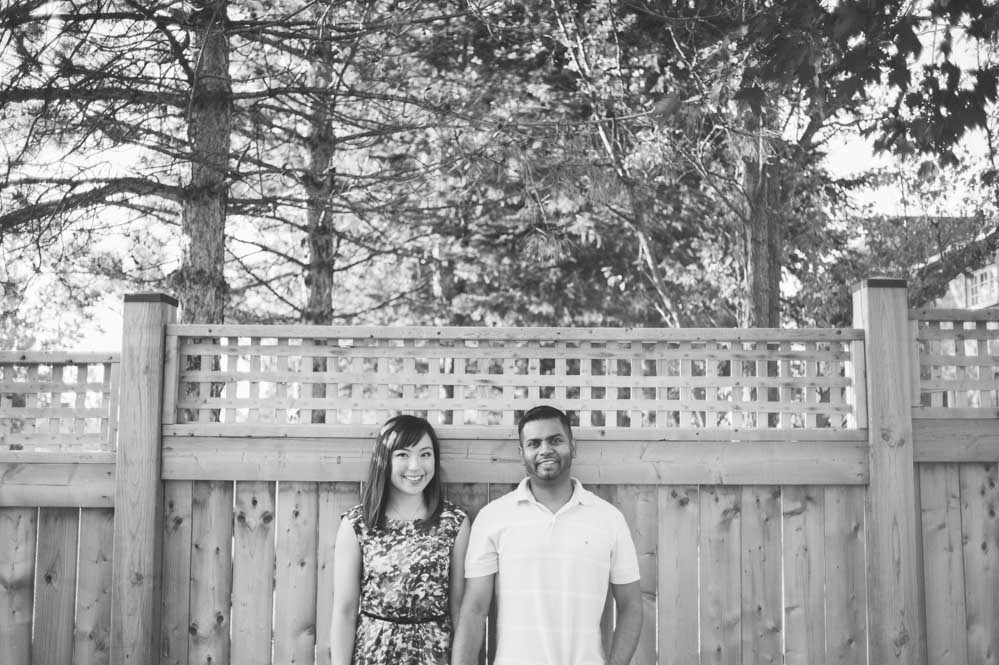 Photography: Geehae Jeong Photography
Cards: Inklings Paperie
Balloons: Bargain Balloons
Desserts: Me
Savory Dishes: My Man