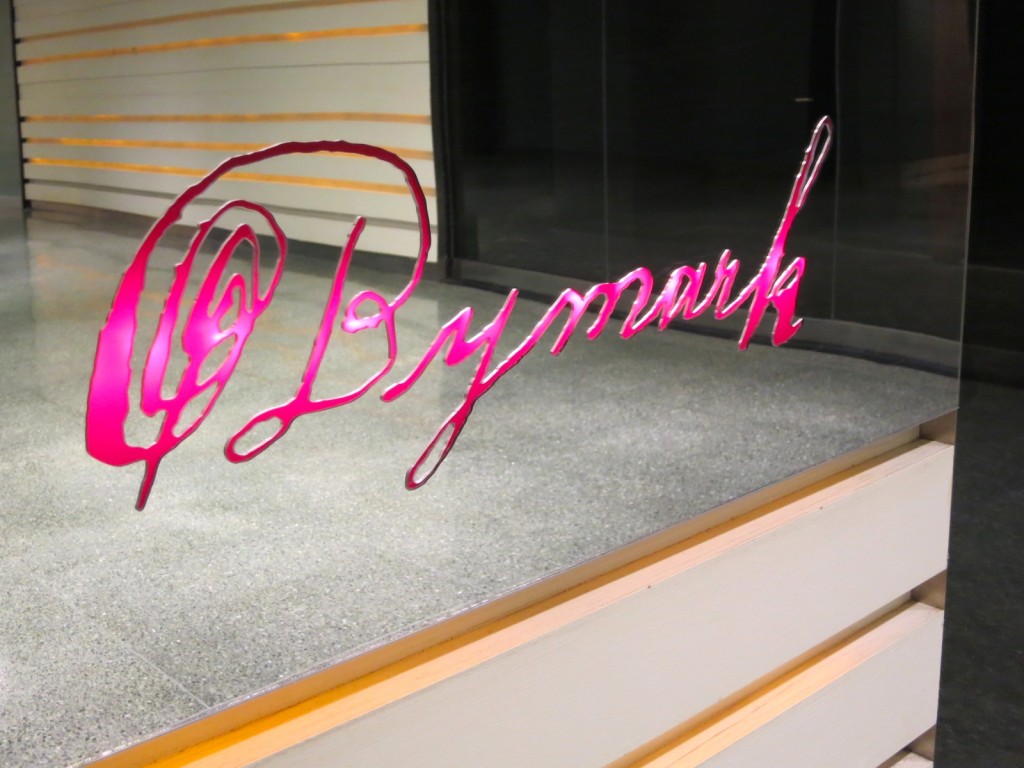 Yesterday was the last day of Winterlicious and to celebrate and reminisce such a delicious foodie event, here's a Food Friday post!
[custom_box width="60%" bgcolor="#D5F2B6″ border_color="#3F9F29″ text_color="#3F9F29″ icon_url="http://www.fionaman.com/wp-content/uploads/2013/04/knife-fork.jpg"]RESTAURANT: Bymark
ADDRESS: 66 Wellington St W Toronto, ON M5J 2Z9
CUISINE: Canadian
PHONE: (416) 777-1144
WEBSITE: http://bymark.mcewangroup.ca/[/custom_box]
I always hear about Bymark being one of the most highly rated restaurants that people try to get reservations at for Winterlicious/Summerlicious.  So I just had to jump on the bandwagon to see what people were raving about.
We started off our meals with some drinks.  I decided to have the appropriately named Bymark cocktail.  When I read the description, I thought I would really like the drink.  Unfortunately there was too much vodka and not enough champagne to give that effervescent quality.
My oh my…the Celery Root Purée.  I wish I got a picture of the chicken confit, crisp skin, salted pistachio brittle & sage before the waiter poured in the purée because everything was configured in the bowl like it was a piece of art.  You think that pouring in the soup over the crisp chicken skin would make it all soggy.  Well you're wrong…because it was still as crisp as can be.  I'm not sure what they did to the chicken, but you could really taste it.  It was jammed pack with flavour and really complimented the soup.  The pistachio brittle was an interesting choice of a texture element because they are usually seen in desserts.  Nonetheless, it added another layer of sweetness and crunchiness to the dish.
The Grilled Calamari was cooked to perfection.  I'm not sure how they created the calamari crackle but it definitely left me wanting more of it.  The sauce that they used felt like a fusion of Asian and French cuisine.  Isn't the plating just incredible?
From my previous Food Friday posts, I mention what a big risotto fan I am.  This risotto wasn't your typical risotto as there were more mushrooms than rice.  But the stock they cooked the risotto in was so well seasoned that it didn't really matter.  It was a looser form of risotto but the flavours were on point.  Plus, the star of the dish was the lamb done in two ways: Roasted Lamb Loin and the lamb croquette.  When cutting into the lamb, it was like cutting into butter…it was that tender.  The croquette was a nice surprise and the lamb inside wasn't gamey at all.
The Sea Bass was cooked beautifully.  The meat was so moist and the skin was grilled to perfection where the slightly charred taste added another dimension.  By roasting the cauliflower, the purée had this lovely smokiness that tied in with the fish.
The Chocolate Torte was a delectable dessert and really satisfied my chocolate craving.  This torte was similar to a molten lava cake and truly decadent and rich.  I have definitely dreamt about this dessert within the past week because it was just THAT good!
The Honey Bourbon Sage Crème Brûlée was so smooth and had a nice thick layer of caramelized sugar.  Sadly I wasn't too keen on the whipped shortbread cookie with the mixed berry compote.  It was a bit too airy for my liking and didn't contain much substance.
Even though the meal had a few hiccups, it was still absolutely wonderful and service was incredible.  It definitely lives up to the hype and I would highly recommend it!