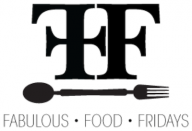 As mentioned in last week's Food Friday, Summerlicious is on, so I have dedicated this post to another participant of Toronto's Food Festival.
Each time Summerlicious and Winterlicious is on, I always make reservations at this restaurant without any hesitation or need to look at the menu.
[custom_box width="60%" bgcolor="#D5F2B6″ border_color="#3F9F29″ text_color="#3F9F29″ icon_url="http://www.fionaman.com/wp-content/uploads/2013/04/knife-fork.jpg"]RESTAURANT: Auberge Du Pommier
ADDRESS: 4150 Yonge Street North York, ON M2P 2C6
CUISINE: French
PHONE: (416) 222-2220
WEBSITE: http://www.oliverbonacini.com/auberge-du-pommier.aspx[/custom_box]
Ever since the first time my Mom and I went to Auberge Du Pommier for Summerlicious in 2011, we have been hooked.  We both love French cuisine and this is honestly the best restaurant in Toronto.  Not only have we attended every Summerlicious and Winterlicious at Auberge, but we also have gone there on special occasions like Mother's Day.
Before I get into the review, I have to say that I love the parking availability at Auberge.  There's underground parking that is validated at the restaurant.  It's easy to get in and out and there's little to no traffic getting to the venue since it's in North York.
Note: Photos from previous meals are shown below but the detailed review is specifically for Summerlicious 2013 or else you would be reading a novel.  Just know that for me to be a frequent customer without prix fix menus, means that I truly love the restaurant.
It's not pictured here, but we started off our meal with green olives and bread with artichoke purée.  My Mom loves olives so she always eats a couple each time we go to Auberge.  I don't usually eat bread but for some reason, I love the bread there.  It's hot, fresh, crunchy on the outside, and soft on the inside.  Paired with their artichoke purée made in house, it's a match made in heaven.
First off was the Chopped Salad.  It's like your standard salad but more refined with the avocado purée and marcona almonds.  The charred lemon vinaigrette was very light and refreshing and added this brightness to the salad.
Another appetizer we had was the Melon Gazpacho. This was a very complex dish. The shrimp was perfectly poached.  I wasn't aware the soup was going to be spicy but boy was I surprised when I took the first bite.  The sweetness of the honeydew and coolness of the cucumber really highlighted the spiciness of the chili peppers.  I had to remove most of the chili peppers just because my tolerance isn't that high.  But you could still taste the spice throughout the soup.  I was surprised at how crunchy the sourdough croutons remained in the soup after soaking for a bit.  I have to say that this was my favourite dish on the meal.
For our main course, we had the New York Strip Steak.  While the steak was perfectly cooked, there was some anomalies.  While my Mom's steak had very little fat, my Uncle's had a lot of fat on his.   The star of this plate ended up being the tomato salad.  The tomatoes were super sweet, so you knew they were local and organic.  It really brightened up the dish and didn't make it as heavy.
As previous mentioned in my Food Friday post about Trevor Kitchen and Bar, I love risotto!  So I just had to order it!  I'm not a big fan of ham, but the saltiness of the ham was perfectly balance with the seasoning on the rice.  The rice wasn't heavily dosed with parmigiano and all the vegetables like corn, radishes, and arugula, counteracted any potential heaviness from the dish.
For dessert, we decided to try all three.  The Cheese, Nuts & Fruits was simple and straight forward but surprisingly delicious.  The brie wasn't have too pungent but had enough to make an impact.  The cashew butter was the surprise.  It was absolutely velvety smooth and had a very delicate taste.
I'm not a big coconut fan but The Chocolate & Coconut Parfait was great.  The milk chocolate was light and fluffy and the coconut at the bottom wasn't overpowering.  Definitely melted in your mouth.
This was my favourite dessert, the Strawberries  & Cream.  The strawberry soup was the star of the dish.  It was very fresh and sweet but had a hint of sourness which helped balance the basil chantilly.   Definitely a dessert you want to order on a hot summer day.
Overall, this was actually the most disappointing Summerlicious/Winterlicious meal at Auberge I've  had thus far.  Given the good reviews about each dish, it says a lot about the calibre of food.  Like I mentioned previously, I would go to Auberge hands down anyway and pay full price because I just absolutely adore the food.
Without further ado, here are photos from previous meals: