Back in December when my Sister came to Toronto, we decided to go vintage furniture shopping out in Leslieville.  Since we finished early at the store and had money left on the parking meter, we decided to walk into a small café to grab a treat.
Sometimes inspiration for Food Friday can be unplanned.
[custom_box width="60%" bgcolor="#D5F2B6″ border_color="#3F9F29″ text_color="#3F9F29″ icon_url="http://www.fionaman.com/wp-content/uploads/2013/04/knife-fork.jpg"]RESTAURANT: Bobbette & Belle
ADDRESS: 1121 Queen Street East Toronto, ON M4M 1K9
CUISINE: Bakery
PHONE: (416) 466-8800
WEBSITE: http://www.bobbetteandbelle.com/[/custom_box]
When walking into the bakery, I fell in love with the decor and the cozy atmosphere.  You can smell the lovely treats being baked from the kitchen and greeted by marvellous creations and comfy couches.
Side Story: I actually saw one of my previous brides working there.  She mentioned  during her trial that she worked at a bakery, but what are the odds that the one I stepped into was the one she worked at.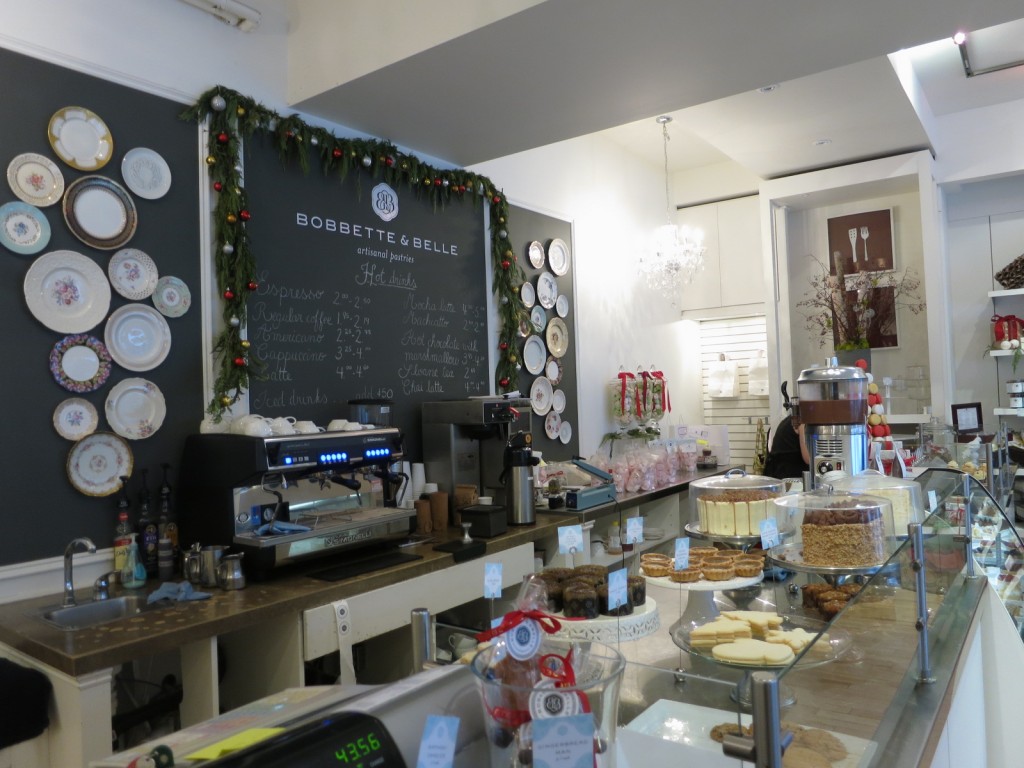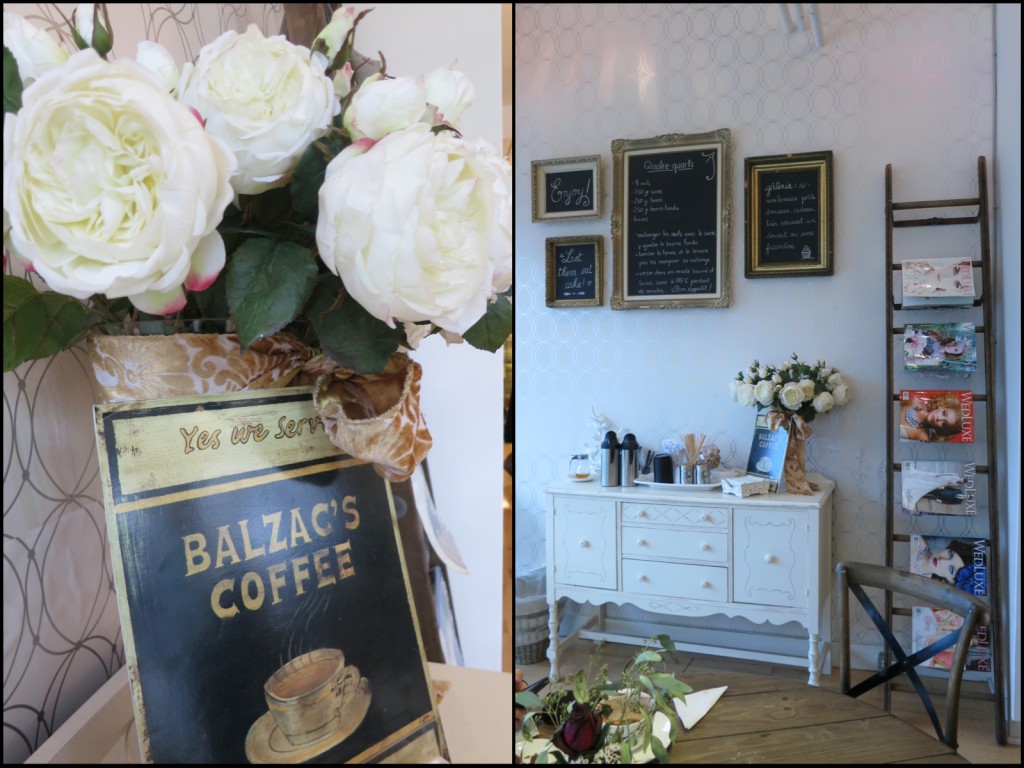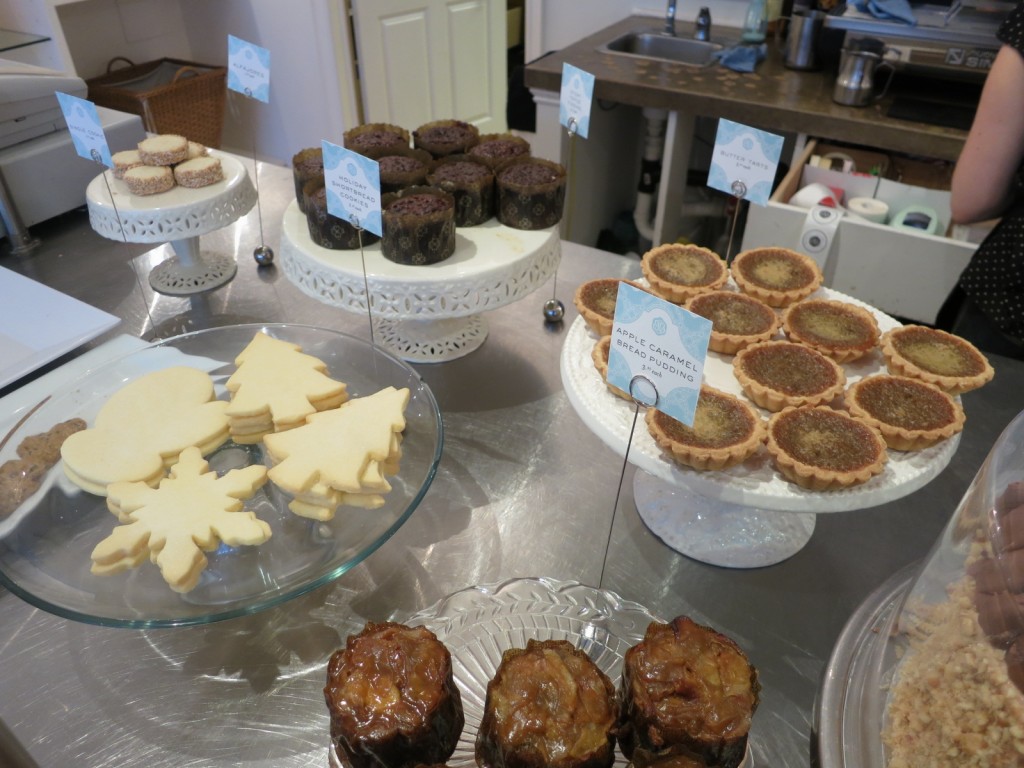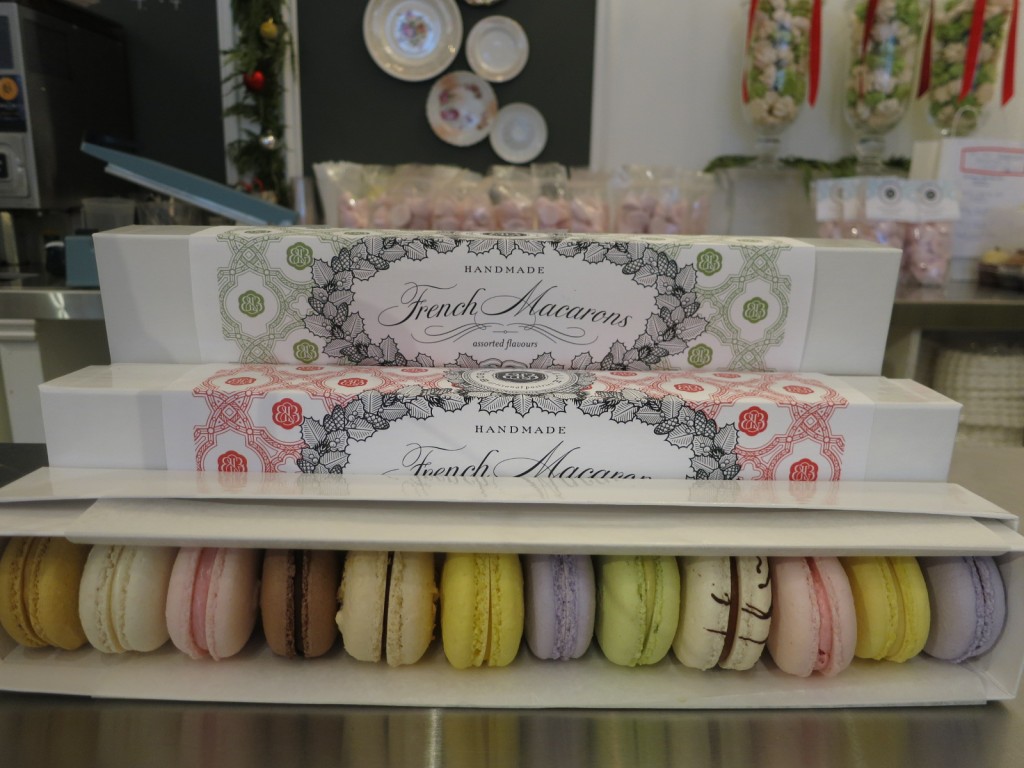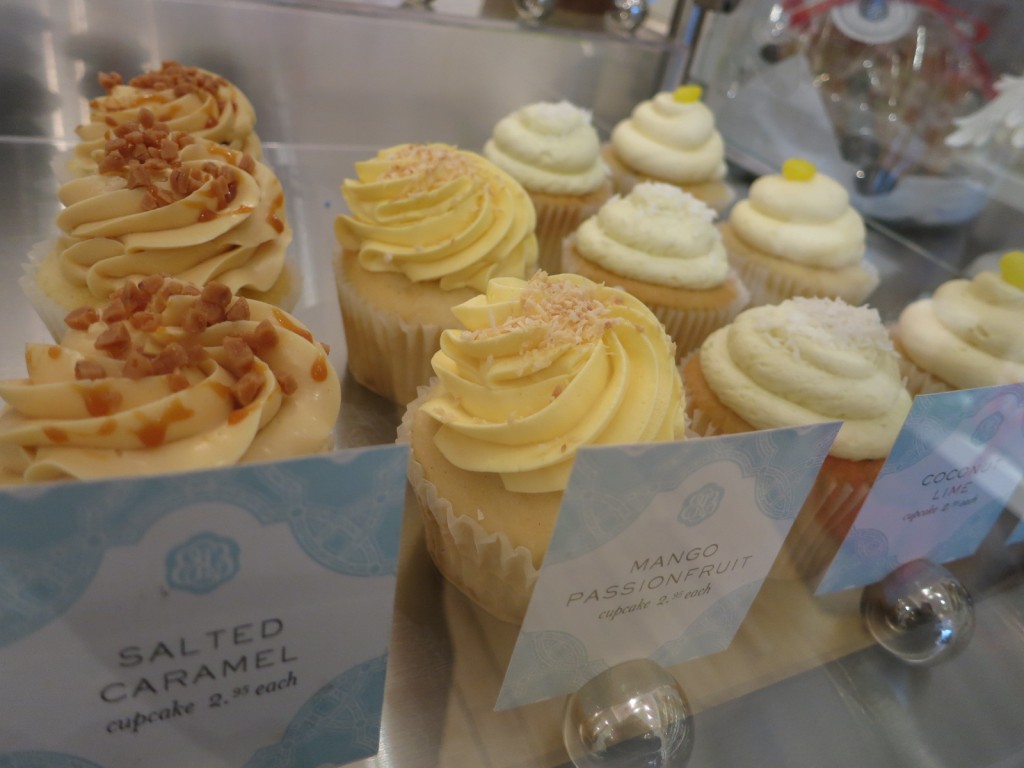 Outside of selling cupcakes, macarons, and pastries at the store, Bobbette & Belle also do custom wedding cake orders and sell marshmallows.   The marshmallows have such a cute shape and are great to add to a cup of hot chocolate.  The cakes were absolutely works of art.  It was hard to not take photos of each and every single one.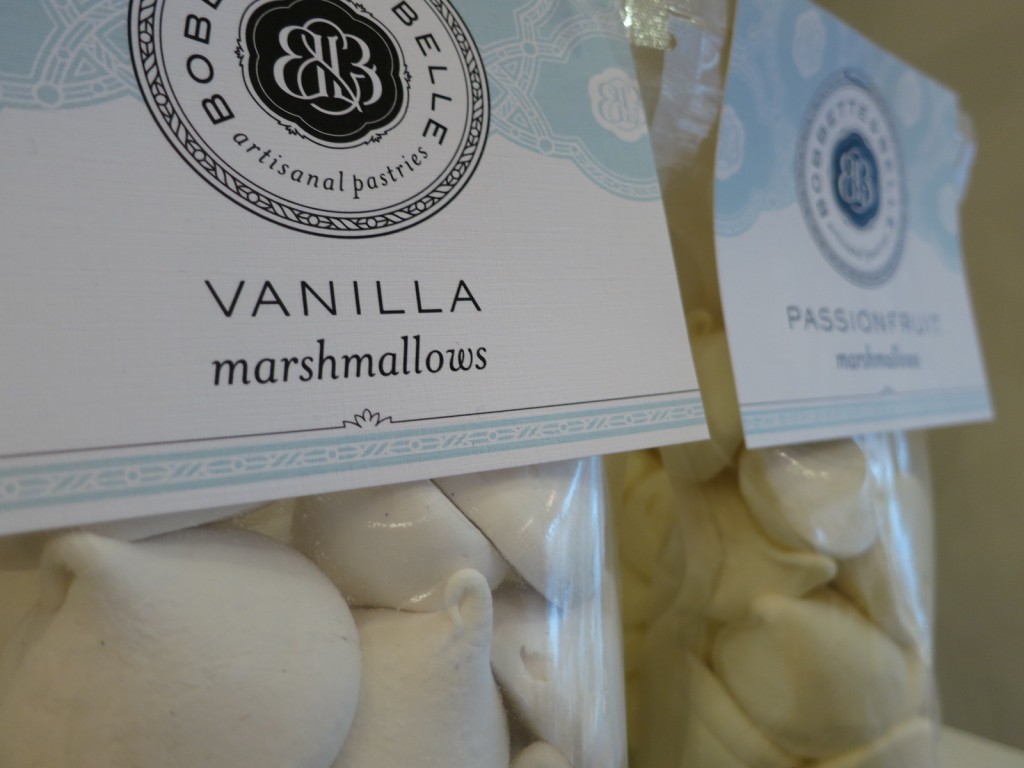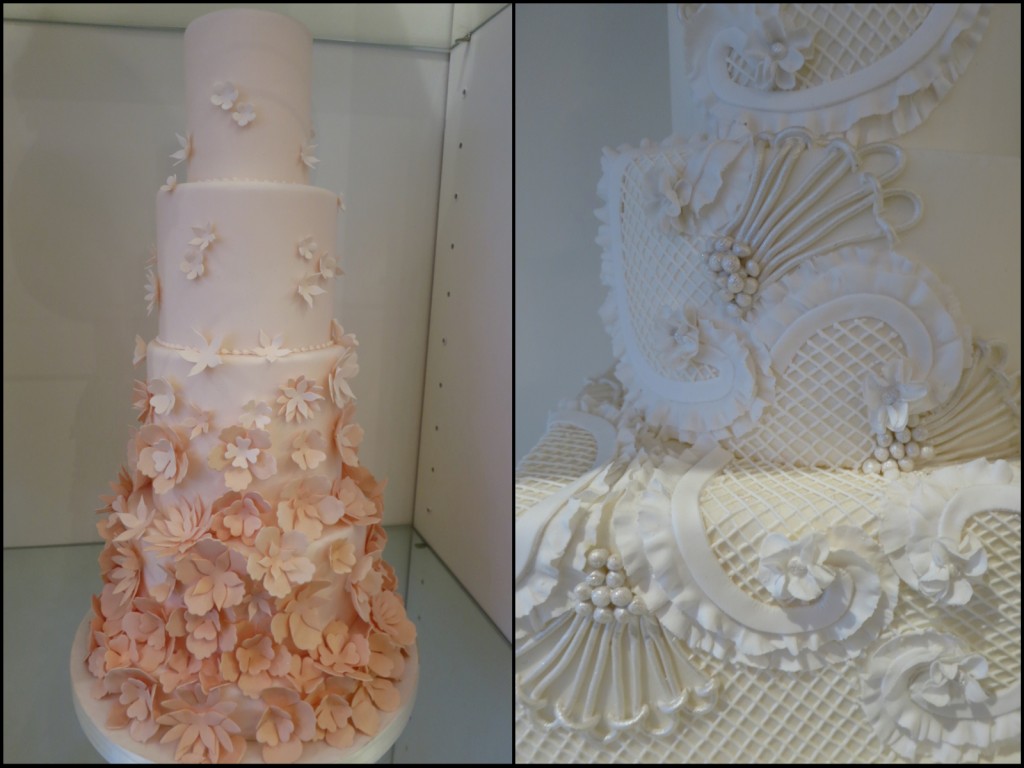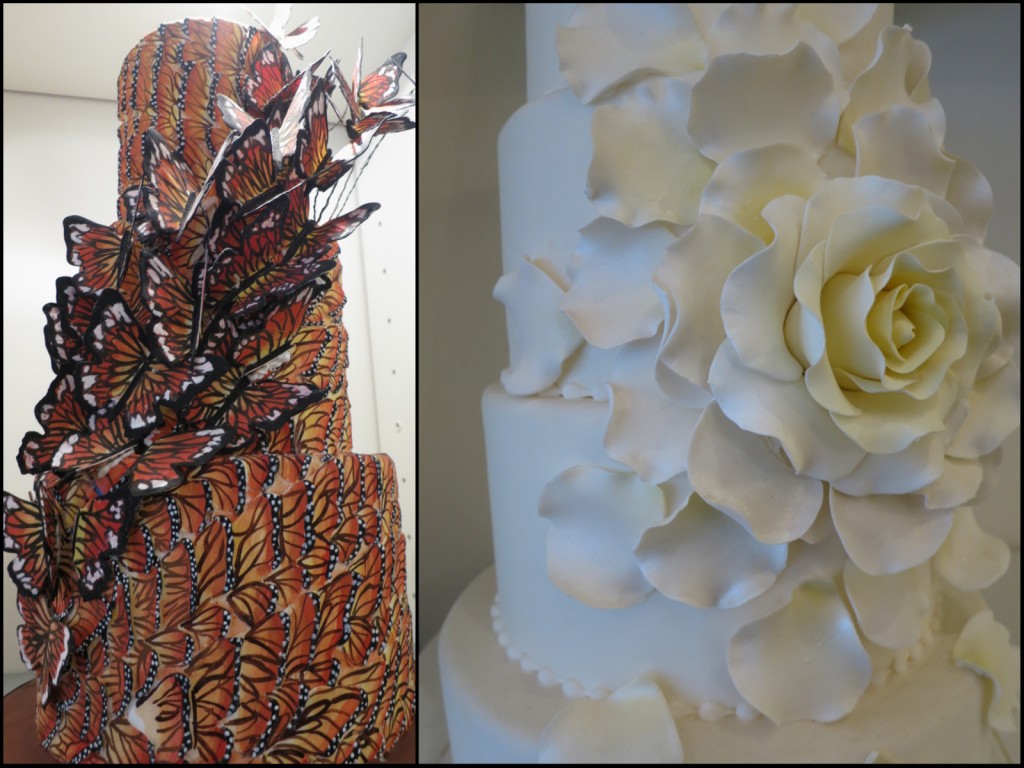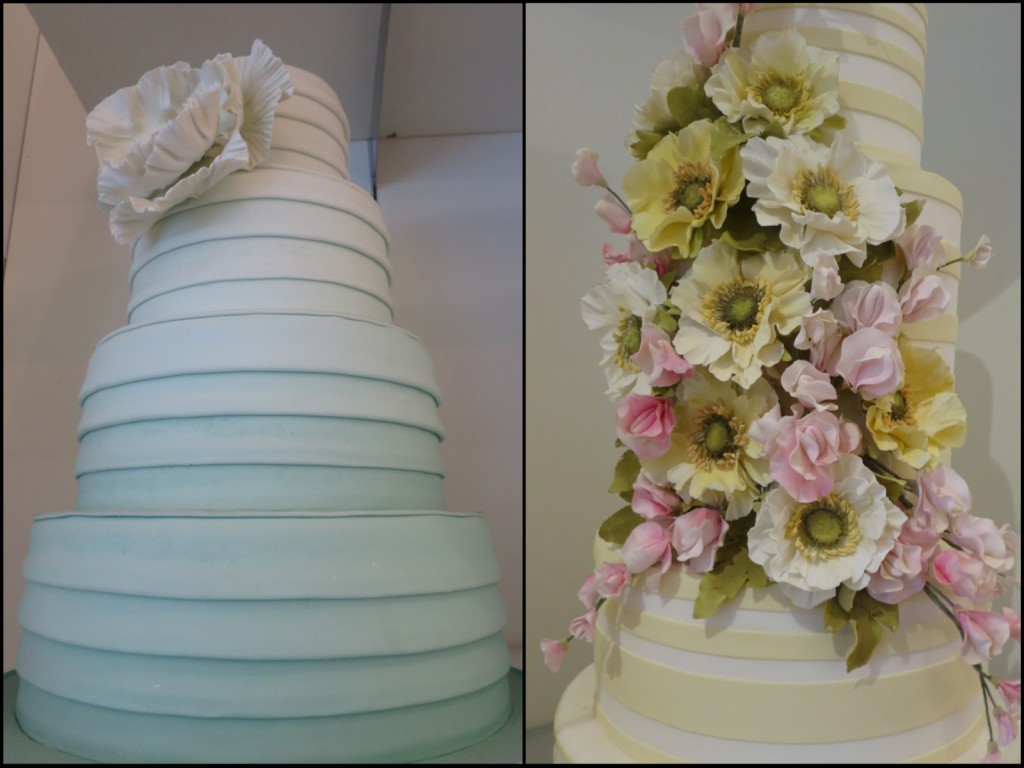 After going to Bobbette & Belle, I actually went online and noticed that BlogTO named it one of the best macaron places in Toronto.  Making MANcarons myself, I have high expectations and always compare them to the ones in Paris.
I actually asked my bride on her recommendations.  She suggested the hot chocolate, cupcake, and macaron.  I was in an extra chocolatey mood, so I added a chocolate torte to my order.
The hot chocolate was absolutely heavenly.  It wasn't overly sweet or rich and the floating burnt marshmallow definitely added a sense of familiarity and memories from my childhood to the drink.
The chocolate torte was definitely the chocolate fix that I needed.  It was a tad hard to cut into at first but once you were able to cut a bite to eat, it melted in your mouth and was absolutely devine.  Just the inclusion of gold flakes to the torte was a Parisian feel.
I'm a sucker for anything that has mango in it.  As a kid growing up, I absolutely loved mangoes and ate Philippine Dried Mangoes like nobody's business.  So when I saw Mango Passionfruit Cupcake, I immediately gravitated towards it.  The cake itself is a standard vanilla cake that is light and airy.  Where the flavour lies is the buttercream.  The buttercream really packs a punch and was an excellent compliment to the cake.
I didn't really take a picture of the one macaron that we got.  But we ordered Cassis Macaron which is my favourite.  (You might have noticed that my Sis is pretty chill and let me order whatever makes me happy…she's awesome like that!) I've had macarons where there isn't enough filling or it's overly sweet and tastes like pure icing sugar.  This was not the cake.  BlogTO definitely made the right call on naming this one of the best places to eat macarons.  The crunch on the shell was perfect.  You know it was made fresh at the kitchen.  Though the filling collapsed a bit into the shell (it happens sometimes and I've experienced this in my baking), it still tasted like Cassis and made me close my eyes and go "mmmm".
Look how big the cup of hot chocolate was!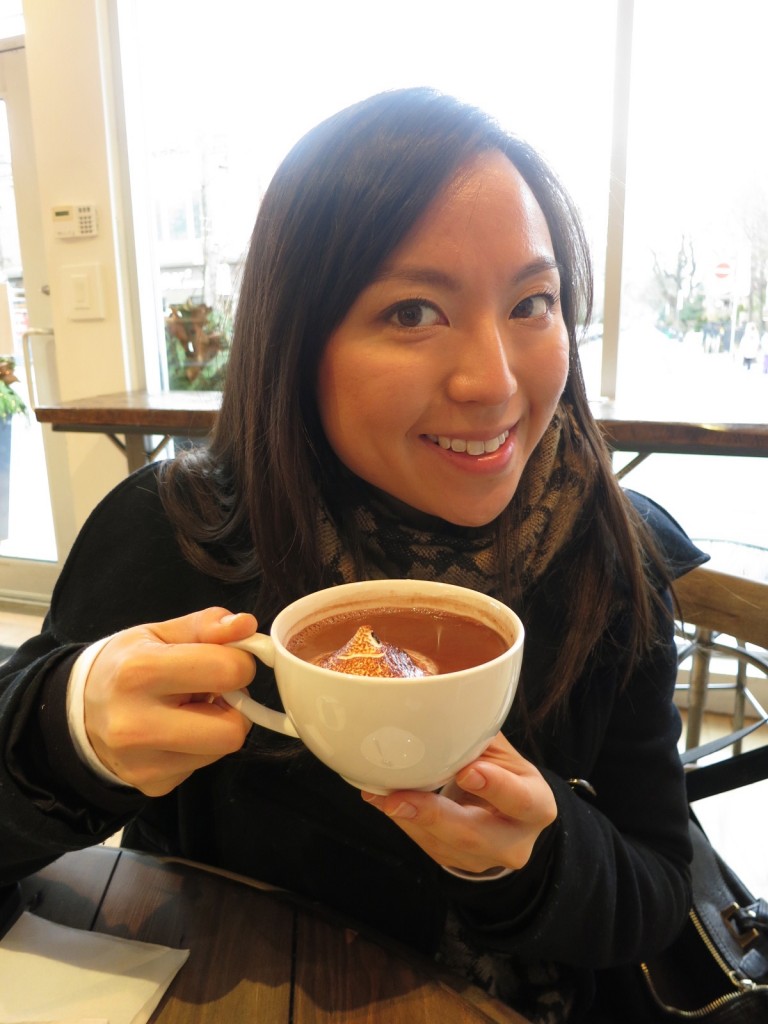 If you want some of the best macarons in Toronto, I definitely suggest Bobbette & Belle.  It was a pleasant experience and such a wonderful crowd of people.  We actually saw some mommies with their newborns, super relaxed and enjoying each other's company over a cup of cappuccino.  That's the type of stuff you would normally Paris and just proves on how comfortable the environment really is.