In my last Food Friday post, I mentioned the love that my Mom and I share for Afternoon Tea.  For Mother's Day, I decided to take my Mom to Shangri-La Hotel!
[custom_box width="60%" bgcolor="#D5F2B6″ border_color="#3F9F29″ text_color="#3F9F29″ icon_url="http://www.fionaman.com/wp-content/uploads/2013/04/knife-fork.jpg"]RESTAURANT: Shangri-La Hotel – Lobby
ADDRESS: 188 University Avenue, Toronto, Ontario, M5H 0A3, Canada
CUISINE: Afternoon Tea
PHONE: (647) 788-8888
WEBSITE: http://www.shangri-la.com/toronto/shangrila[/custom_box]
The exterior and interior decor definitely has Asian influences but with a modern twist.  The clean lines and floor to ceiling windows create a warm and inviting ambiance.
Throughout the entire afternoon tea experience, a man was playing classical music on the piano. This attributed to the cozy atmosphere.
Each table was decorate with either a single orchid or an entire plant.  What a great choice in flower as orchids are my favourite 😉
The service was absolutely superb!  Everything that went horribly wrong at MoRoCo Chocolat was demonstrated with such excellent grace and class at Shangri-La.  The staff were attentive, well mannered, and would frequently check up on you to ensure that you were happy with your entire experience.
Now onto the food.  As part of their Mother's Day special, Shangri-La was offering for $65CAD: afternoon tea + an entrée.  Normally it is $40CAD per person and the menu can be found here.
We started off by ordering some delicious tea.  On the Mother's Day special menu, they listed 10 teas, but their library houses a selection of 68 teas.  Note: Some teas have an additional cost.
The teas that my Mom and I chose are:
Darjeeling Green
A beautifully floral green tea from the famous Darjeeling region, known for its light and soft infusion and sweet fruity undertones
Honey Apple Nectar
A soft and fruity blend with the delicious aroma of apples, a great iced tea.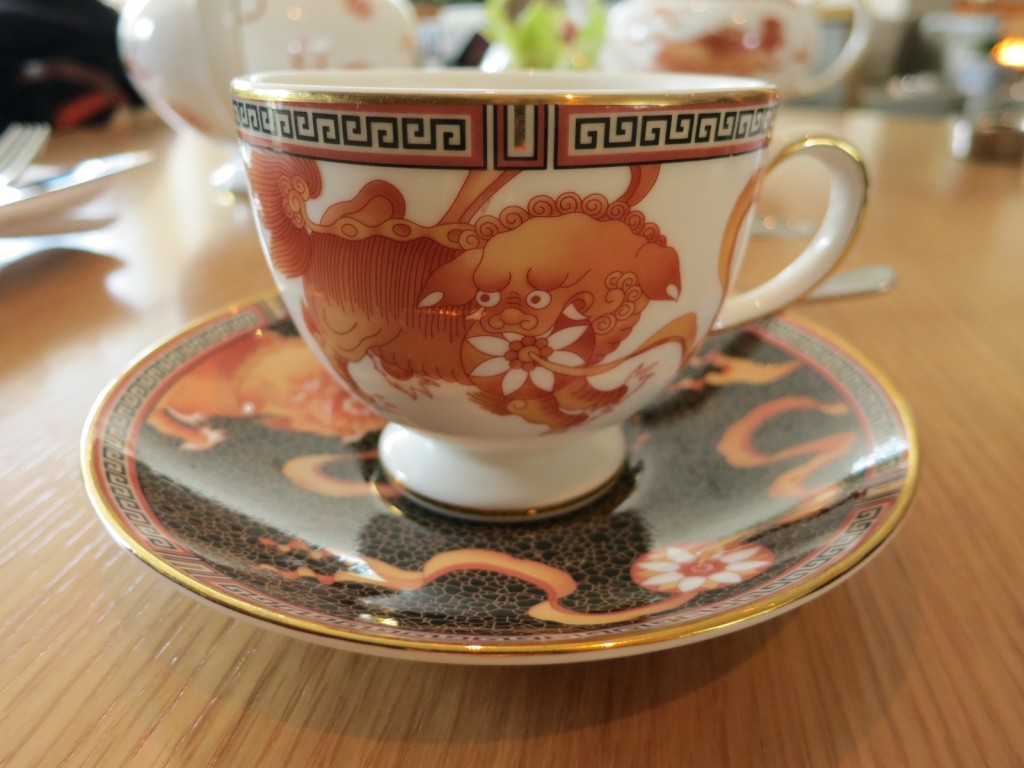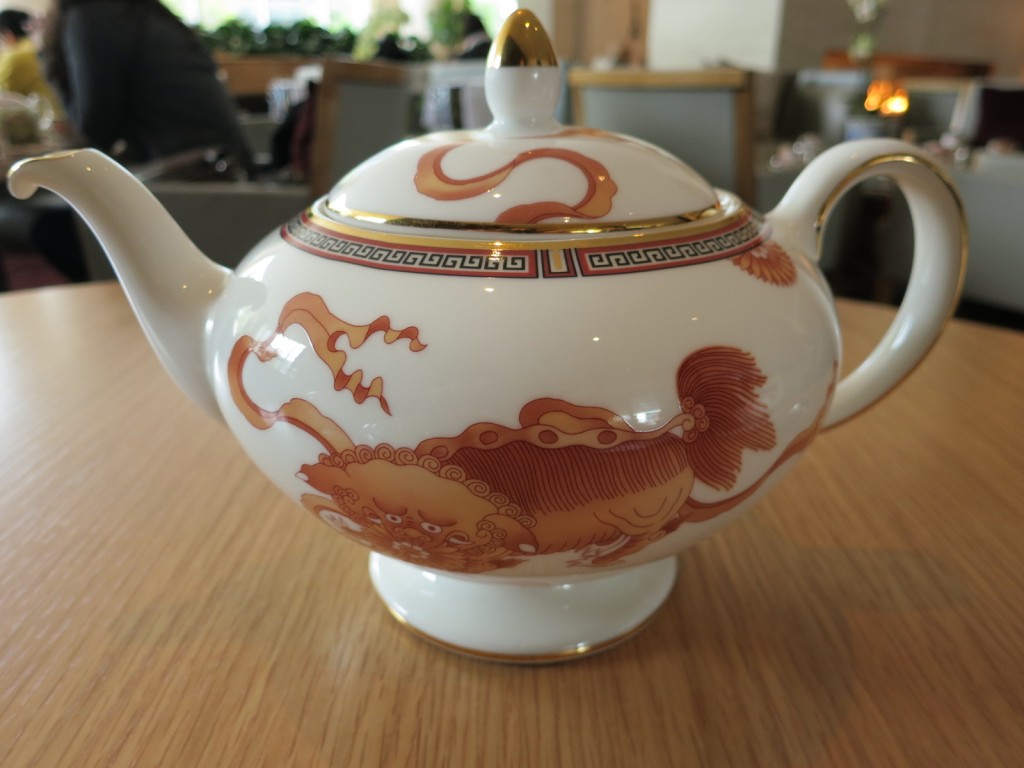 The food was absolutely spectacular!  Every dish was perfectly balanced and no desserts were overly rich or sweet.  My Mom and I pretty much ate everything on the 3 Tier Tower and entrée.  We both noticed that none of the food items were heavy and didn't cause our stomachs to burst out or cause us to be sleepy.
I usually can't eat an entire scone, but these scones were light, airy, and absolutely scrum-dilly-umptious!  The berry preserve complimented it so well.
The sandwiches were definitely not something you can make at home.  The chef truly built layers of flavour in each bite!
Charred Pineapple with Coconut Milk, Tapioca, and Passion Fruit is the dessert that surprised me the most. I didn't know what to expect, but I had hesitations as I am not a coconut fan.  Surprisingly, there was a very light hint of coconut.  It was masked by the charred pineapple and passion fruit gelee at the bottom of the shot glass.  The tapioca or "sago" as we call it in Chinese dishes, was perfectly cooked and not rubbery.
If you love Ferrero Rocher, you will love Chocolate Hazelnut Mousse with Aerated Chocolate. There is a crispy wafer at the bottom. Every tiny bite you take, reveals a punch of dark rich hazelnutty-ness.
Oh red velvet cupcakes, how I love thee! It was super airy…I could have ate a dozen of these.
The macaron was a tad sweet, but still delicious. Don't let the colour scare you, the black sesame was really light.
The entrée were perfect portions. The Prime Canadian Beef was super tender and cooked to perfection. I also loved the finish of salt on the top. The salad was well dressed without causing the leaves to welt. The fries reminded me of a much healthier version of McDonalds fries…LOVE!
Usually, Hollandaise sauce is really heavy, but this one wasn't. The eggs were poached soft and just oozed onto the plate once you broke it.
As part of their Mother's Day special, they had a Chinese calligrapher come in. Ends up it was one of my Mom's friends. Such a small world! Well you could go to her table and choose a saying for her to write out. Afterwards, she would hand deliver it to your table. Most people chose "Mom, you're the best!" but I went for a different route.